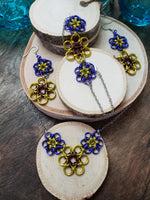 What is Chainmaille?
Chainmaille, a captivating art form, has intrigued us for
centuries with its intricate beauty and functional versatility. Originally developed as a type of armor, dating back as early as the 4th century BC, chainmaille demonstrated its ability to provide formidable protection by interlinking rings to create a resilient fabric. While modern usage has shifted towards decorative jewelry, the evolution of chainmaille patterns still draws inspiration from its historical armor origins. Comprised solely of interlocking rings, with occasional embellishments, chainmaille offers a wide range of visually diverse designs, ensuring both aesthetic appeal and flexibility in movement and draping.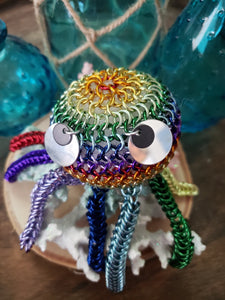 Chainmaille Critters
In addition to our exquisite selection of jewelry and accessories, we also specialize in crafting chainmaille animals. These captivating creations showcase our passion for the art of chainmaille and allow us to bring an enchanting touch of nature to our work.
Find me here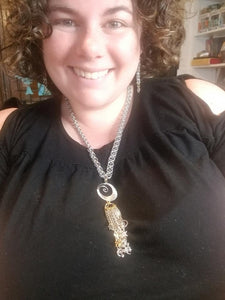 Custom Creations
We take great pride in our ability to customize and create unique products for our valued customers. If you're interested in placing a custom order, please don't hesitate to reach out to us. We would be delighted to collaborate with you and bring your vision to life.
Find me here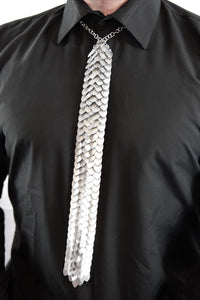 Scale Maille
Scale armor, also known as scalemaille, represents an ancient style of armor composed of numerous small scales or plates, each with its own distinct shape, interconnected to form a protective garment. Today, we have adapted this iconic design and incorporated it into our jewelry collection, alongside chainmaille, to create striking and unique pieces that pay homage to this historical tradition.
Find me here
Thank you so much for my bracelet that you customized just for me. I asked for a bracelet to match the colors in my business logo and you hit the nail on the head. It is amazing. Customer service can't be beat. She even made two matching necklaces to go with it. I love all.

Facebook Review
Thank you for this absolutely stunning necklace and earring set! I am in LOVE! It is possibly the most beautiful piece I have ever owned!

Facebook Review
I love Christi's E Creations. I just received my package and the pieces are wonderful. thank you Christi!

Facebook Review